********************************************************************************


This is the original logo. It was designed and drawn by former art teacher Mr.Terry McDonald.

The GDHS hockey team in the modern era (Halton Board) has been involved in league play since 1984-85. That team list follows. No picture is available.



There have been many hi-lites (a few not-so-hi). This team has a distinguished record; not always winning but always giving its best. This culminated in 2001-2002 when the Rebels for the first time won the league Championship by defeating first place L.B Pearson 4-3.





******************************************************************************
A special thanks to the following teachers who volunteered their time to the Rebel Hockey programme over the years: Glen Austin, Bill Bingham, Dave Chatten, Neil Cotton, Bill Coon, Jack Gudgeon, Dale Law, Greg Newell, Bob Paul, Rick Redshaw.
*******************************************************************************
PHOTO GALLERY:

click on date...use BACK arrow to return to this menu

80s
90s
2000s
Refer This Page To A Friend
*******************************************************************************

80s


1985




1986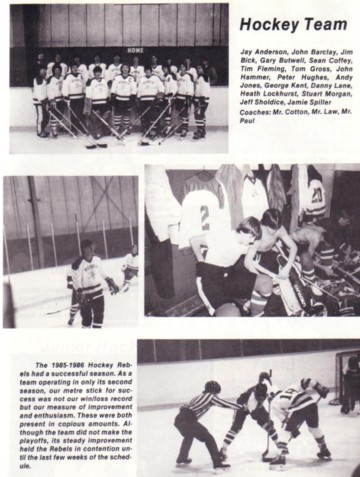 1987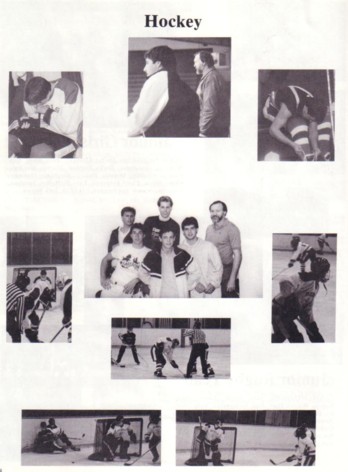 1988...*first team to make the playoffs



1989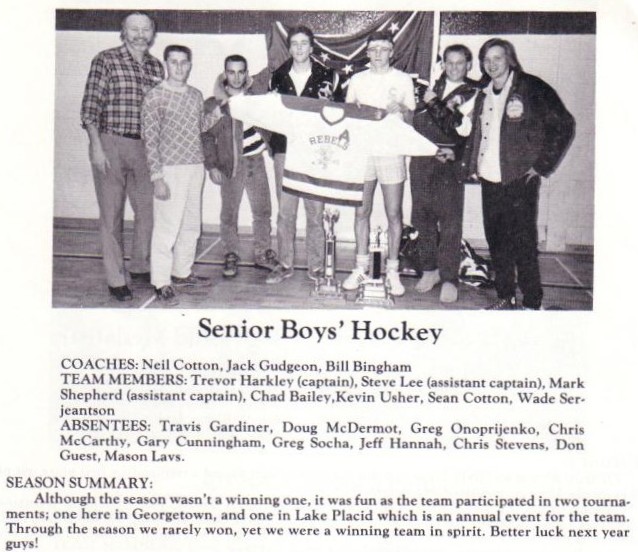 ********************************************************************************
90s

1990, '91,'92
No teams...The coach was heard saying..."These guys are not the calibre of the league. I don't think I know enough first-aid to get them through the year."

1993
No picture available

1994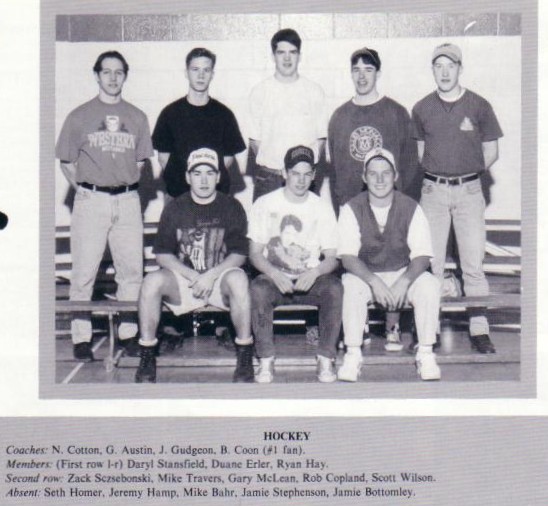 1995...* The first team to make the Halton Finals. They lost to MM Robinson 4-3 in double overtime. In need of a better pic...anyone)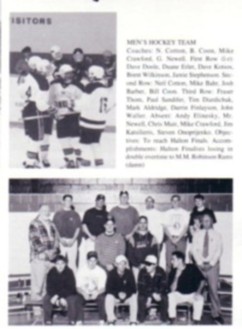 1996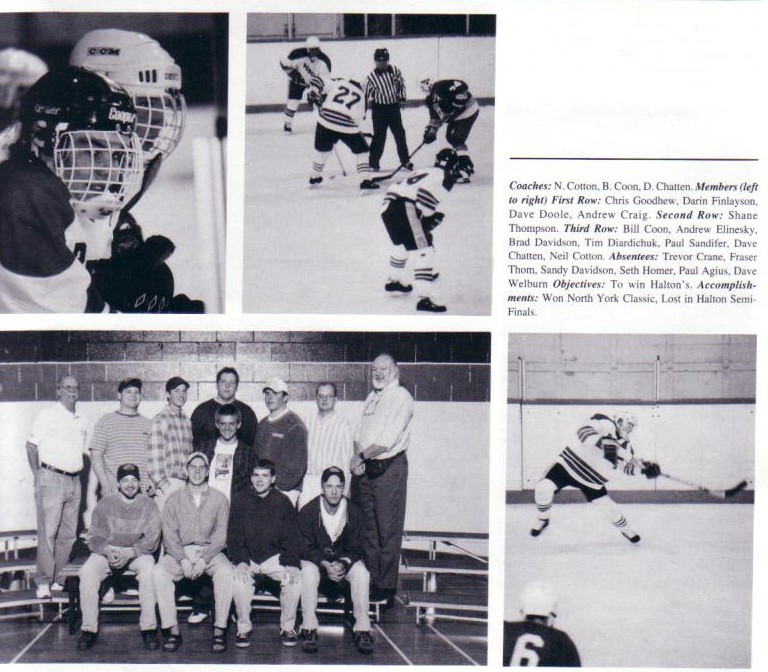 1997 & 1998..no picture available

1999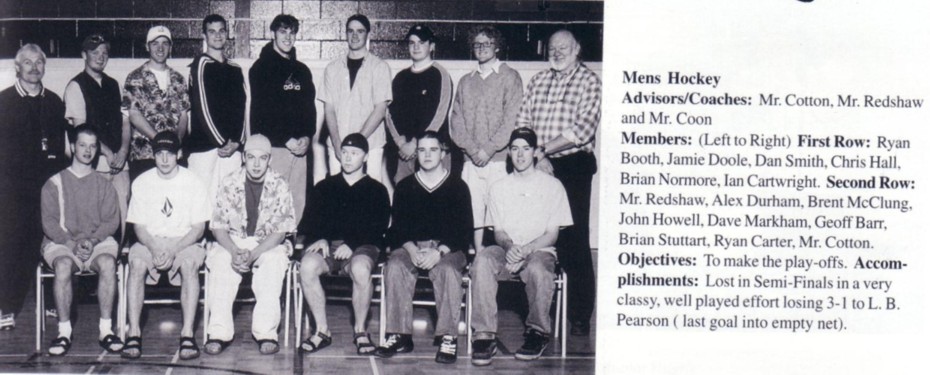 *******************************************************************************
2000s

Y2K



2001..Europe Trip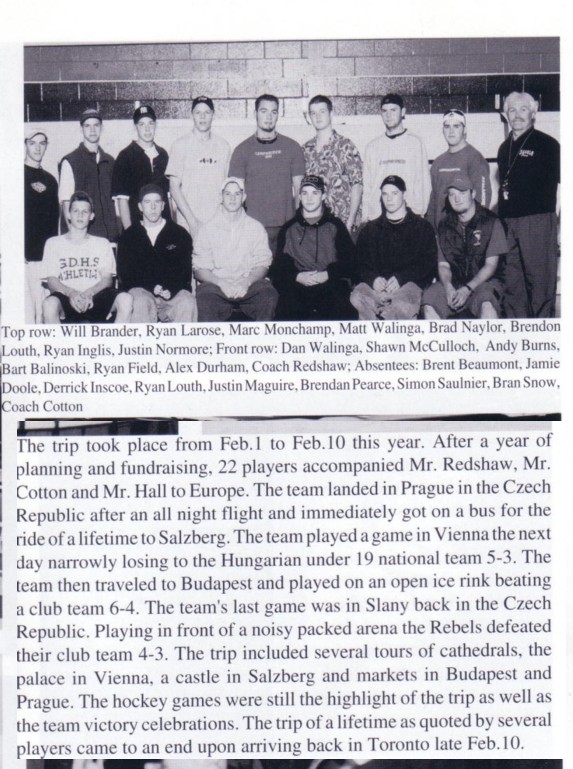 2002... They are the CHAMPIONS


*******************************************************************************


If you have contributions of pictures or newspaper articles or personal anecdotes from your era, email here